About US
Best Sweep Chimney Sweeps Bristol
So you need your chimney swept or another related service? If you demand a professional service with safety as the main aim, that is reliable, clean, efficient and cost effective then we would be pleased to help. Best Sweep is a fully insured and vetted family business that you can trust. Call us to get the best chimney advice possible. We offer a full range of services including: annual sweeps,chimney and stove repairs repairs, stove fitting as well as problem solving such as rectifying damp issues and downdrafts, severe tar removal, birds nests; a one stop shop for all your needs. Finally, we would like to secure your business year on year, so you can be assured of absolute best service right from our first contact with you.
Customer Reviews

Voted top chimney sweep in the UK by our customers (Freeindex). We are also reviewed on Google and Facebook. You may be our next customer and reviewer of our service so rest assured new or established customers receive the same high quality service.

Full Range Of services

All appliances swept, refurbished, repaired and tested. Expert CCTV safety checking, all chimney repairs and damp problems solved. We even work with some HETAS installers if you need a full stove installation we can assist.

Reliability

We answer all calls, turn up when we say we will and issue sweeping certificates and landlord certificates and are fully insured. Our after sales service is second to none; if there is a problem we will return and sort things out.

Vetted and Trustworthy

We are fully vetted by the DBS. You can rest assured we have no criminal convictions and are completely trustworthy with your house and occupants. We are pet and child friendly and often have customers leave keys for us to complete their work if they have to be out. We treat your home like we treat our own.
Your Best Sweep Team
The People You May Meet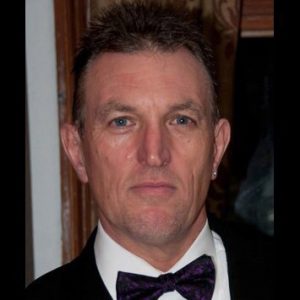 Professional independent chimney sweep and repairs engineer for the company. It is likely to be Bruce you see at your doorstep or on your rooftop.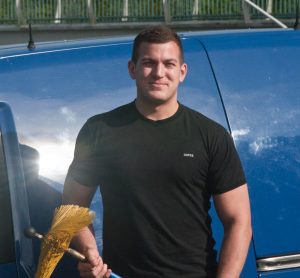 Owner/operator of our sister company; Exeter Chimney Sweeps. Regularly sweeps in Bristol with the company. HETAS and APICS Sweep.
Reviews of our service
Some of Our Latest Reviews
How To Get In Touch
You can submit direct here or call, tweet, snapchat, whatsapp or Facebook us.
Services Provided
We offer a one stop shop for all sweeping, repairs, installation and problem solving issues
Chimney sweeping
We are, first and foremost, chimney sweeps, and have been for many years. We sweep all domestic and commercial appliances.
CCTV and Safety Checking
A key service we offer to ensure a flue and appliance is safe to use. Homebuyers regularly use this service to ensure a stove or fire is safe to use before completing on the property, sometimes saving thousands of pounds. If you are changing the use of a flue e.g. from gas to solid fuel, you must use this service.
Curing damp problems
Little is more frustrating than persistent damp problems. If yours are chimney related then we are likely to be able to help. We can use CCTV kit in conjunction with top end imagery to help diagnose the problems and then offer solutions to cure the problems. We solve over 90% of damp problems first time.
Crown Pot Cowls
We are the only company to measure and manufacture bespoke cowls for crown pots. These have been fitted to many listed buildings as well as normal buildings and are in marine grade stainless steel. All crown pots are slightly different sizes due to the firing process when they were originally made so standard cowls just do not fit correctly.