Emergency Call Outs
There are occasions when you may need us either out of normal hours or ungently. A smoking fire ahead of a dinner party, birds/squirrels/rats stuck in the chimney or in the room are typical situations we deal with.
Call the mobile and if we can help we will.
We charge a transparent and realistic call out fee that is very competitive compared to other trades.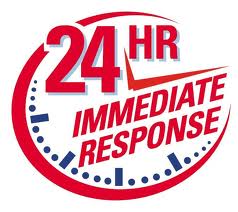 Call 07794 446624 for a sweep in a hurry
Chimney Fire
First and foremost, if you suspect you have a chimney fire call the fire brigade on 999, we cant help whilst it is alight! Do call us straight away the following day for a full safety survey.
Carbon Monoxide
If your carbon monoxide detector is sounding DO NOT DELAY:
Open all doors and windows
Turn off fuel burning appliances and leave the house
Don't switch on lights, smoke or strike a match
Seek medical advice If you feel ill or exhibit any of the symptoms of carbon monoxide poisoning after your alarm goes off, contact your doctor immediately or call 999 for an ambulance.
Call the emergency gas line 0800 111 999
Call your chimney sweep, get your appliance serviced and get back to safety.