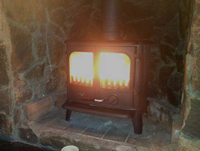 Winter Is Coming
So with Game of Thrones and the white walkers coming back its getting time to think about your stove and fire. As December approaches the only thing that is red hot is our telephone. We are currently taking numerous calls a day plus all the web based enquiries. These are quickly filling the diary, plus all our repeat customers re-booking again and the covid backlog.
When you phone please expect an 8 week lead in time at the moment.
All the best chimney sweeps in Bristol get busy and booked, if you find one who can get to you quickly this time of year the you have successfully found a brand new sweep or unfortunately one of the very poor ones; the Littlefingers of the sweeping trade.
Don't put your safety in the hands of someone just because they are available, that's no qualification.